This little girl Riley and her rant is adorable and hilarious but also brings to light an obvious truth that pink is taking over our kids toys like the plague!
When Did Pink Become a Feminine Color?
The answer will astound you. Seriously, I can't believe we are still at the mercy of marketing companies. So many girls these days are asking for colored toys and not just pink. Boys get a variety of colors and girls get pink…and variations of the color pink don't count!
Jo Paoletti explains the history of this nutty phenomenon in detail in this months PINK issue of Healthy Mama Magazine.
Back in 1918, the generally accepted rule was actually the opposite! Pink for boys and blue for girls… Get every color under the sun for you children, let them choose what they'd like to play with so that their own imagination can run wild into the colorful hills without the marketing tactics of un-human barbie dolls and pink strollers.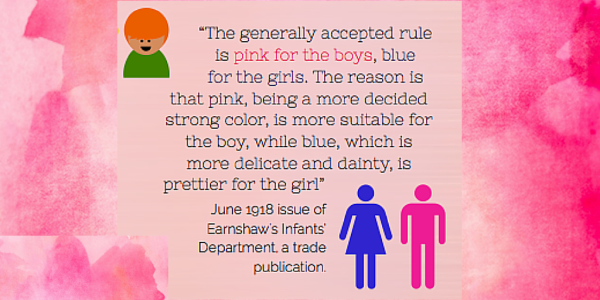 Read the full fascinating article in this months PINK Edition of Healthy Mama Magazine.
---