Super easy recipes for your under 5's! Here's what's in store for this month…
Banana Beetroot Smoothie Bowl
We love adding beetroot in smoothies – it's great for your blood cells, low in fat, full of vitamins & minerals and packed with powerful antioxidants – with only 3 ingredients – this smoothie is super easy, has a gorgeous color and the kids with devour it!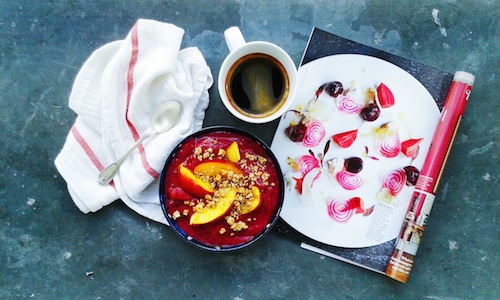 SUCH an adorable idea…we love this and the kids most definitely will too. Get them involved in making them…Loads of different ideas in the mag.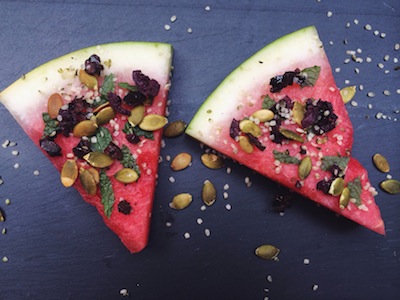 Peanut Butter & Goji Berry Fudge
This fudge has melt-in-your mouth consistency with just the right amount of sweetness and a hint of chewiness from the goji berries…you can replace the nut butter with any nut or seed butter and it will still taste AMAZING!
Coconut Pomegranate & Raspberry Pops
They say these pops are the way to every woman's heart! Ok, maybe they don't, but they're the way to my heart! Coconut, pomegranate, raspberries…sooooo good! You can make them in less than 10min and they're the perfect healthy treat for the kids 🙂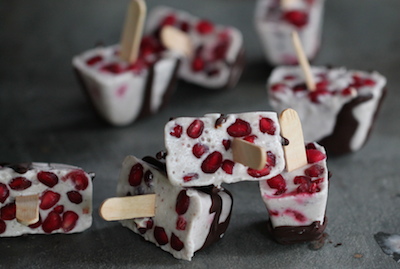 Mint & Ginger Strawberry Rollups
Mint & ginger spiced fruit leathers have the blend of everything…tasty goodness from your childhood mixed with awesome delicious 'adult' flavors to make your mouth water! Fun, nutritious, delicious and plastic free…YUM!
Grab you full copy of this months SPECIAL RED EDITION – February 2015 to sink your teeth into all the amazing food created just for you…x
---