I
stumbled upon the idea for a tasty avocado dressing for salad when a friend of mine gave me a taste of a salad she had made. It was soooo incredibly tasty, I just wanted to devour the entire salad! And to be fare, I'm not the biggest fan of greens on their own. I know some people like eating spinach or lettuce on their own, but I simply need a little something to give it a kick of goodness, you know?
In fact, in the Persian culture, it is quite common for there to be a large basket of freshly cut herbs of every variety (chives, parsley, corriander/cilantro, basil, thyme, mint, spring onion, radish) all on the dinner table…with a fresh handful to be eaten with every mouthful….mmmmm…so delicious. That, I can do. Lettuce, spinach and plain greens is another story and definitely needs a super healthy tasty avocado dressing like this one to keep you enjoying.
Tasty Avocado Dressing
1 ripe avocado
1 small clove of fresh organic garlic
juice of 1 ripe lime
2 tablespoons virgin olive oil (cold pressed)
Himalayan salt & pepper to taste
Place all ingredients in a blender and blend until smooth.
Enjoy!
Can add some herbs to it to experiment as well….mmmm….delicious 🙂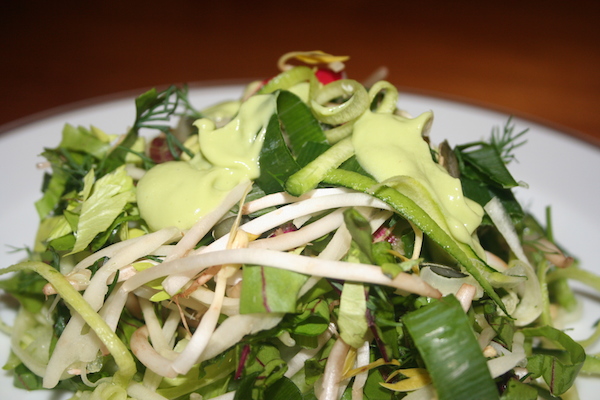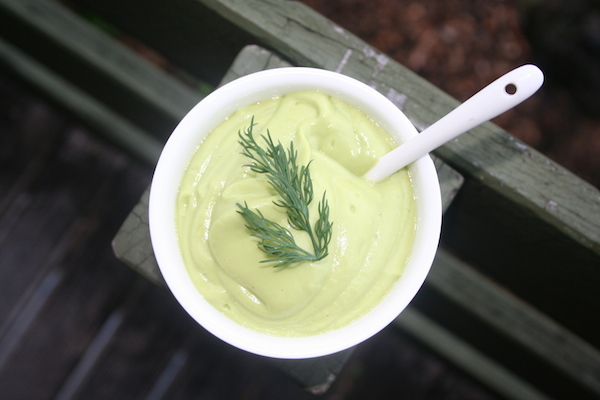 By Bamik H
This is a recipe by Bamik, the editor of The Goodness made in her home on Sunshine Coast Australia. Send in your home creations – beautiful or total fails to share@thegoodnessmag.com to be featured right here on www.TheGoodnessMag.com.
---