Slightly sweet and very creamy, this raw hummus can be made in 15 minutes or less. It's great for an impromptu visitor or a quick lunch with fresh crudités. Seriously, one of the easiest recipes for dip you will come across, no soaking, no cooking, no nothing required! Simply grab ingredients, blend and devour…oh yeah…my kind of recipe 🙂 Check out the super delicious Raw Paleo Almond Hummus as well!
Super Easy Raw Cashew Hummus
1 cup soaked cashews (soak for 10 minutes)
¼ cup tahini
¼ cup olive oil
¼ cup + 1 tbs lemon juice
1 small clove of garlic (optional)
1 teaspoon good salt
½ teaspoon cumin powder
½ teaspoon coriander powder
¼ – ½ cup filtered water to obtain desired texture
Garnish
Olive oil, some black sesame seeds and a sprig of rosemary.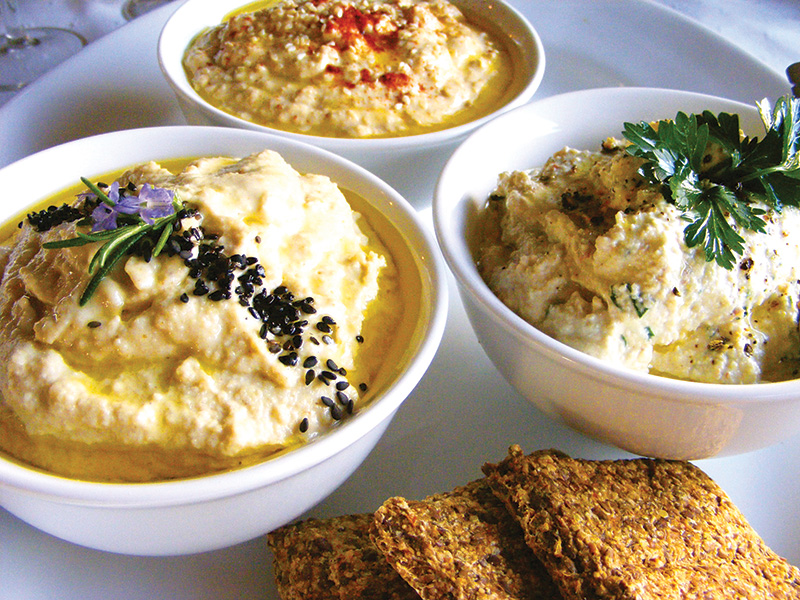 Cashews require very little soaking to obtain a creamy hummus texture, and contain no enzyme inhibitors.
Process the cashews in the soaking water, on their own, until they have the texture of a coarse paste.
Add the rest of the ingredients and blend until smooth.
Taste and add salt, more lemon juice to taste.
Garnish with a drizzle of olive oil, some black sesame seeds and a sprig of rosemary.
This super easy raw cashew hummus is by Anthea from Organic Passion Catering in this months Snack Edition of Healthy Mama Magazine. Click below to subscribe to our NEW DOUBLE-SIZED editions…x
---
Subscribe Today!
Join 1000's of mama's who are creating the best possible health for their families and their little happy souls.