I
n 2009 Paul McCartney with his daughters Stella and Mary founded the Meat Free Monday campaign. Their message is One Day a Week Can Make a World of Difference. The premise is simple, going meat free for just one day a week can save you money, reduce your environmental impact and help you live a healthier life.
The McCartney's have launched a Meat Free Monday's Cook Book. We are delighted to feature one of Stella McCartney's meat free lunch recipes in this month's issue of The Goodness. A lifelong vegetarian, Stella is clearly a dab hand in the kitchen.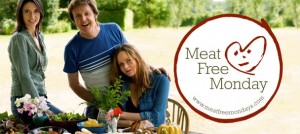 Stella McCartney's Meat Free Lunch
Beetroot, Red Onion and Chicory Salad
1 bunch (about 5) golfball-size beetroot, trimmed of stalk and leaves
3 tablespoons olive oil
1 tablespoon red wine vinegar
100g/ 3.5 oz pecans
2 tablespoons clear honey
2 red onions, chopped into wedges
3 garlic cloves, whole and unpeeled
2 ripe pears, quartered, cored and sliced
2 heads chicory, trimmed into separate leaves
large handful of wild rocket
150g/4 oz feta, crumbled
FOR THE DRESSING
3 tablespoons walnut oil
juice of ½  lemon
1 rounded teaspoon Dijon mustard
salt and freshly ground black pepper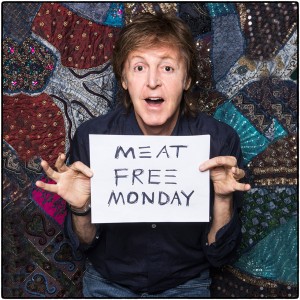 To enjoy Stella McCartneys' Meat Free Lunch and for more Meat Free Monday recipes check out the latest issue of The Goodness Mag.
---