I was working my butt off this morning and my wonderful partner made us these super quick tasty tuna toasties for lunch…YUM! I was so hungry, you're lucky we saved some for the pics… These are filled with good stuff, no dairy and you can make them totally vegan by replacing the tuna with tofu, beans, eggplant etc.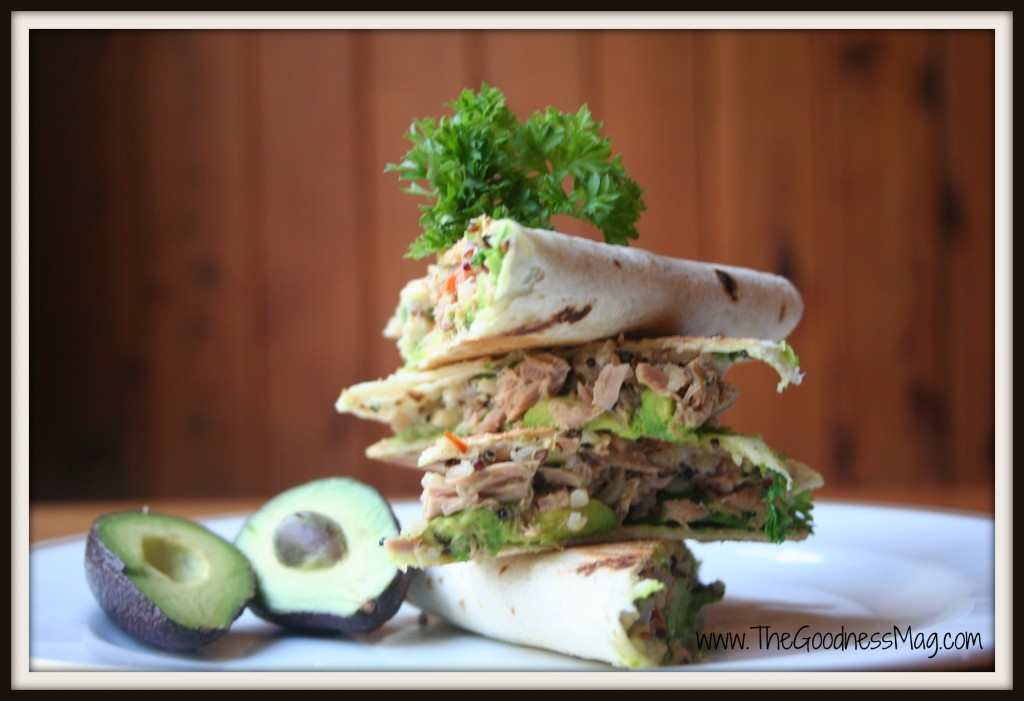 Tasty Tuna Toasties
3-4 organic whole-meal wraps (make sure you check the packaging for no numbers or preservatives)
Sliced organic capsicum
Mashed organic avocado
1 small can of sustainably caught fish in olive oil (or beans or tofu or eggplant etc)
1/4 cup of cooked quinoa & brown rice or left over grains from dinner last night
Organic cherry tomatoes sliced
Homemade cashew mayonnaise (I will give you this recipe as well soon – gotta take some photos of it next time we make it…mmmm:)
Place enough of all the ingredients on one side of the flat bread.
Fold other half over and place on toastie machine.
Toast for a few minutes and devour.
Make sure you are using wholemeal, wholegrain or sprouted bread if you can. If you don't have a toastie machine, why not try putting the sandwich under the grill for a few minutes? Love toasted sandwiches…all the ingredients taste so good when warmed together with a crispy shell…YUM!
By Bamik H
---