I love Pad Thai and I especially love prawns or as the American's say, shrimp! You know, I never did understand the saying, 'throw another shrimp on the barbie'…it can't possibly be an Aussie saying as we never say shrimp…so where did it come from I ask you? Anyhoo, I digress, this delicious and super simple recipe is by an author we're featuring back to back in two editions both in the Pink Edition and the Body Edition coming out next month. Secretly super excited for you guys…;)
I personally will eat Pad Thai in all it's forms…ok, most it's forms but if you're after Paleo Pad Thai, this is where it's at!
This is the closest you can get to the flavors of a Pad Thai on the Paleo diet but it's a pretty good approximation – true at its best!
Paleo Pad Thai
Olive oil spray, for cooking
3 courgettes/zucchini, sliced into matchsticks
Coriander leaves, a large handful
2 spring onions
100 grams bean sprouts
12 tiger prawns, peeled and deveined
25 grams/handful cashews to garnish
MARINADE
1 teaspoon fish sauce
Juice of 1⁄2 lemon
1 teaspoon chilli powder
1 teaspoon maple syrup
OH YEAAAHH! Mouth watering as I type…
First make the marinade: In a large bowl, mix together the fish sauce, lemon juice, chili powder and maple syrup and set aside.
Heat a large non-stick wok over a high heat, spray with olive oil and sauté the courgettes/zucchini for 2 minutes.
Remove them from the pan and add to the bowl. Stir to mix, then add the coriander, spring onions and beansprouts.
Meanwhile, sauté the prawns in the wok for 2 minutes on each side until cooked through. Be careful not to overcook.
Heap the vegetables on a serving plate and scatter the prawns on top. Garnish with the cashews and serve.
Tip: Fish sauce is made from fermenting tiny fish, such as anchovies, in brine and then preserving the liquid so it should contain only two Paleo-friendly ingredients – fish and salt. How- ever, check the labels and avoid any products with unnecessary extras such as hydrolysed wheat protein and fructose! Red Boat Fish Sauce is a good brand to look for.
This delicious Paleo Pad Thai recipe by Daniel Green and author of Paleo Monday to Friday is featured in the PINK Edition of Healthy Mama Magazine and there's also a divine salmon recipe you must try…sneak pic here. Grab Daniels book…you will LOVE LOVE LOVE it!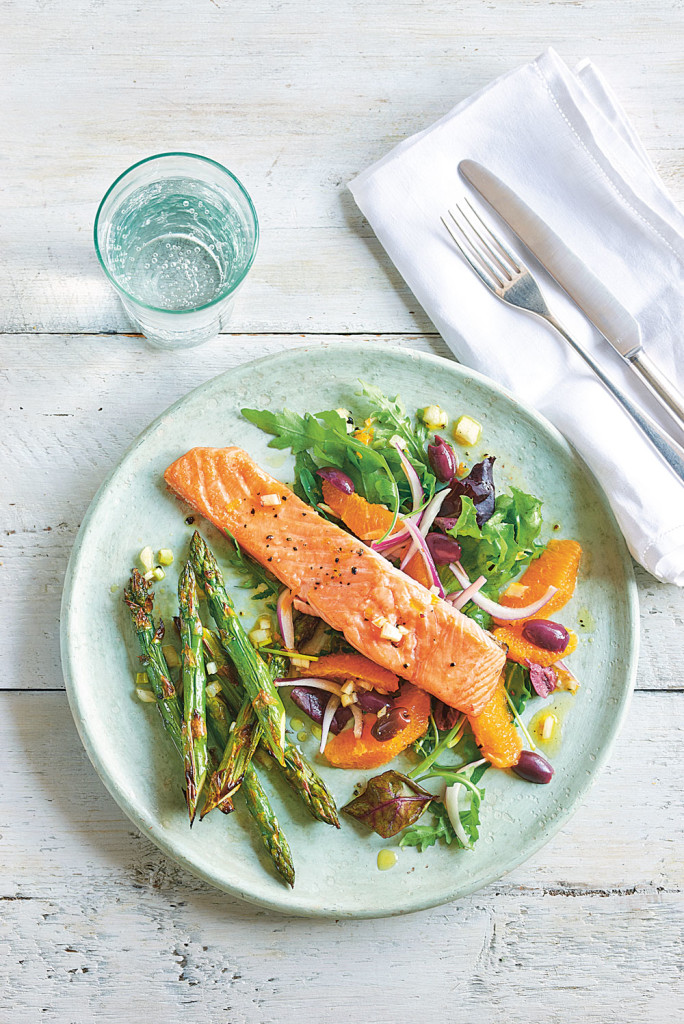 Subscribe to Healthy Mama on any device below to make sure you receive your mag every month…x
---
Subscribe Today!
Join 1000's of mama's who are creating the best possible health for their families and their little happy souls.