I
n part 2 of the Yellow Edition of Healthy Mama Magazine blogger, writer and recipe developer Jemma Andrew-Adiamah bares all about her feelings towards her post birth body. Her article covers the full spectrum of emotions from feeling in awe to her body to being uncomfortable with how its changed to finally achieving acceptance and love. The Mummy Tummy Rocks!
It's well worth a read for all of us who thinks occasionally about their mommy tummy (and any mother who says they don't is in denial). The article is accompanied by some of these beautiful photos you see here of mom's of all shapes and sizes, cheerfully, brazenly and beautifully showing off their strong, exquisite and awesome bodies.
These photos were taken by Tucson based photographer Jade Beall. Jade is a proud mother and a world-renown photographer specializing in truthful images of women to inspire feeling irreplaceably beautiful as a counter-balance to the airbrushed photoshopped imagery that dominates mainstream media. Her recent work "A Beautiful Body Project" has touched 100,000's of women's lives and garnered global attention from media outlets including the BBC, The Huffington Post & beyond. Jade's book series and media platform feature untouched photos of women alongside the stories of their journeys to build self-esteem in a world that thrives off women feeling insecure. Jade's dream is to inspire future generations of women to be free from the unnecessary self-suffering and embrace their beauty just as they are.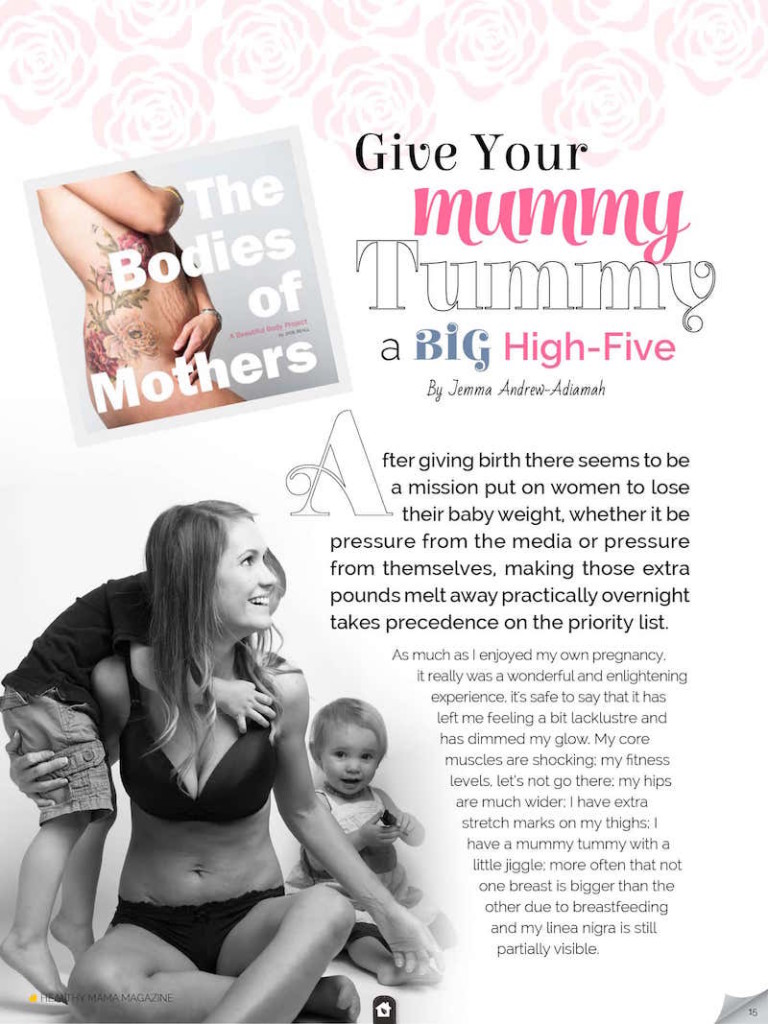 These beautiful images were taken by Jade Beall from A Beautiful Body Project. Enjoy more photos plus Jemma Andrew-Adiamah accompanying article plus so much more in Part 2 of the Yellow Edition of Healthy Mama Magazine. Enjoy your FREE subscription below…x
---
Enjoy Your Full FREE Subscription to Healthy Mama Magazine Today!
Join 1000's of mama's who are creating the best possible health for their families and their little happy souls.
[x_subscribe form="2864″]
OR