I
made this gluten free banana bread for my beautiful mama for her birthday the other day and I couldn't cut it up and make it look mouthwatering and super delicious like it is. In fact, I made this cake and my famous 'healthy' (not really) chocolate brownies….and this was an equal hit with the brownies believe it or not!
We all know how delicious and healthy almonds which are a star feature in this recipe but keep in mind, moderation and variety with everything…even the amazingly good stuff like almonds and bananas and coconut and honey and….mmmmm!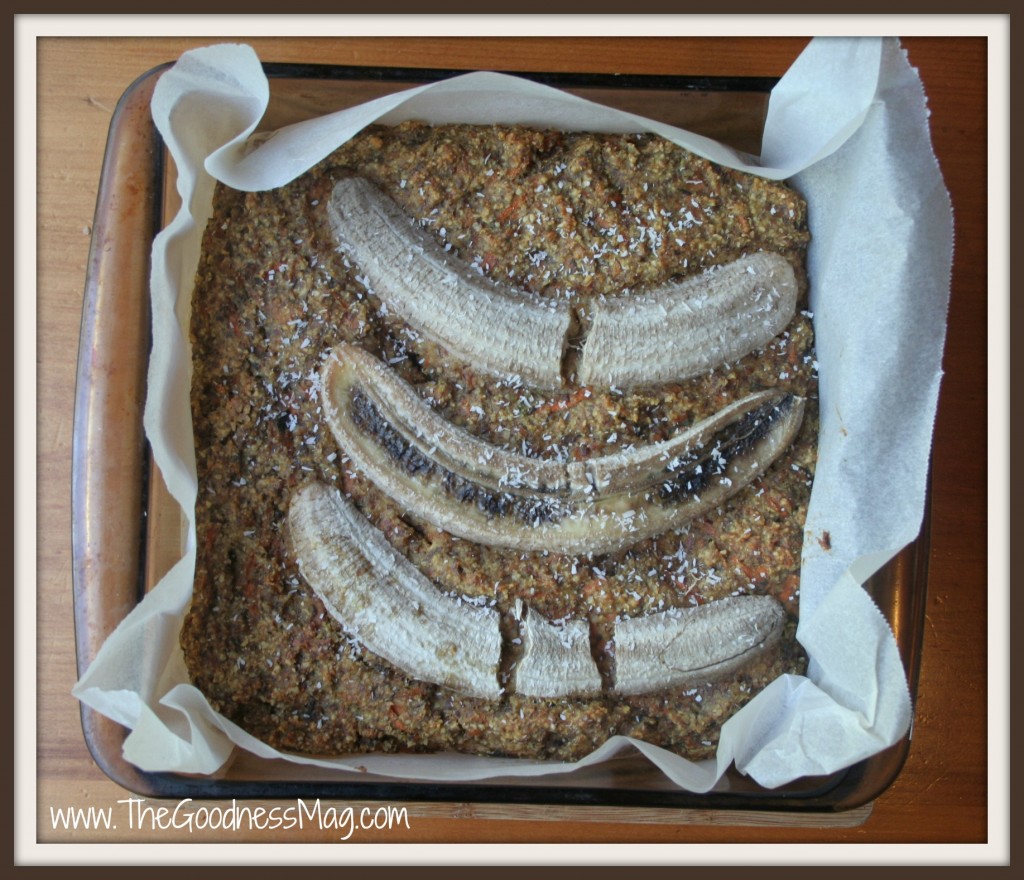 Healthy gluten free banana bread with coconut
2 ripe organic bananas
3 free range/organic eggs
2 tablespoons raw honey or maple syrup
1/4 cup macadamia nut or grapeseed oil
1/2 teaspoon of bicarb soda
1 1/2 cups almond meal (I just put the raw organic nuts in my small little food processor and quickly make my own – don't make in advance, just make it when you need it)
1/4 cup grated carrots
1/4 cup ground flaxseed
1/4 cup coconut flakes
extra honey for drizzling on top after it comes out of the oven
Mash the bananas in a mixing bowl.
Add all ingredients and mix with a wooden/plastic spoon/spatula.
Bake for 30 to 45 minutes or until the your skewer comes out dry.
Drizzle fresh raw honey over the top as soon as it comes out for a moist sweet and delicious flavor.
Decorate with coconut or walnuts or dried berries…yum!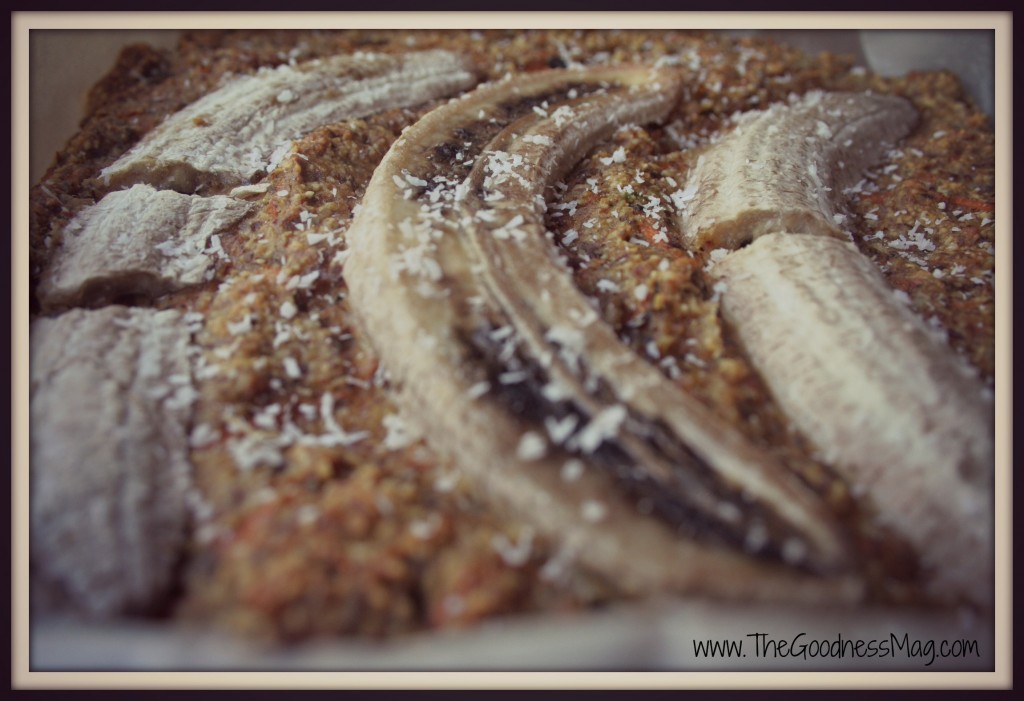 By Bamik H
---