M
ost people will be familiar with that old saying about being kind to others because you never know what private battle they're fighting. Struggling with infertility is one such private battle. While you may flip past the odd article in a magazine or spot a few statistics on the internet, we rarely actually talk about what it is like for couples who want kids to face the possibility that it will never happen. Anyone who has had a brush with this experience will already know the ins and outs and has no doubt spent many hours online, in doctors waiting rooms and looking for alternative therapies. Not wanting to present a bunch of facts and figures we thought we would present you three stories of success that will bring a little understanding to those who have never faced this issue and some love, support and hope to those in the midst of it.
Sandra and Andreas Mama and papa to Ebba, 3
When I got my masters from the University of Lund I had a few years when I just worked and lived a sparkling life with my boyfriend Andreas (my husband now). When we reached our 7 year anniversary we were both ready to try to get pregnant. So I got off the pill and we got pregnant the on the first cycle. Unfortunately, it ended up in our first miscarriage. We didn't know that we were going to have another five the coming years.
Today, our infertility story encompasses six miscarriages and two rounds of IVF. In 2011 we found out that I have a genetic anomaly that gives us a 10% chance of a viable pregnancy. This is why I miscarry. I got those results two weeks before I got pregnant again. This pregnancy ended up in Ebba, our miracle daughter.
"She is as healthy as she can be and she makes my life complete."
We never thought of giving up. We are in this together and the dreams of having a baby were so strong that we just couldn't give up. We always talk a lot about our setbacks and how we can find the strength to try again.
I've always believed that a healthy body has a higher chance to get pregnant. And for every pregnancy, even if it ends up in nothing, we are one step closer to our baby. When trying for baby number two, as we are doing now, we hope that it's possible to get another miracle – I'm trying to live healthy and stay as happy and hopeful as I can. I worked as a fitness instructor when we started our journey and I think that lifestyle was very good for my health and reproductive system. I'm also a vegetarian and eat a lot of raw food. My partner and I have the same beliefs in all this – live a normal life but try to stay focused on healthy food, exercise and support each other through the tough periods.
Right now I'm preparing for my next IVF embryo transfer (if the embryo takes, I really hope so) in May. I'm really trying to get my body in shape and to clean it from all the hormones from the last IVF cycle. It's hard to motivate myself but then I have to look back and remember what I've been through and think that this is my chance. I really hope there will be a healthy embryo for us, we will have the results from the genetic analysis in a few weeks. If not, another IVF cycle awaits – no matter what, our journey continues. Together, forever, always.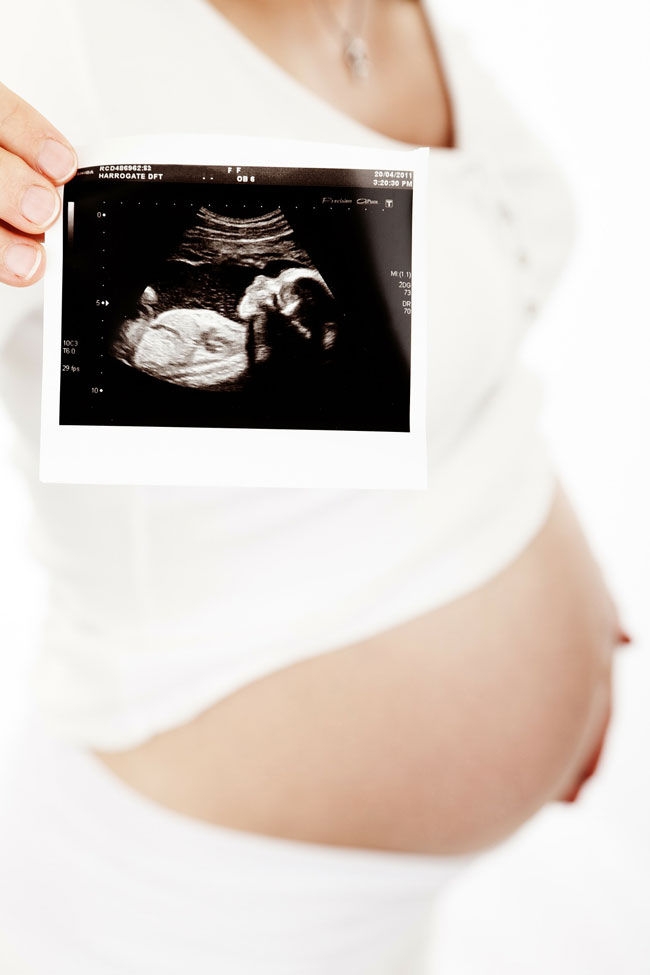 Natalie and John Paul Mama and papa of Owen 4 and Luna 2
It was around my 30th Birthday when I told my partner that I had wanted to be pregnant by 30. He stared at me and asked "who did you have this plan with?". Laughing at the time, I realised I was working off my early 20's notion about my fertility and some vague notion about my clock ticking. We probably spent 6 or more months just having sex "for fun" until we thought of getting to understand some of the finer details. Honestly, once you know about that stuff, it's hard to un-know it – knowledge about cycles and mucous and ovulation just sat on my shoulder, and took a little of the spark away. We tried an ovulation thermometer, and a saliva predictor, both lack lustre in outcomes.
I accepted I was probably not going to get pregnant "by accident".
We stopped drinking and smoking to clean our bodies and minds, and after some months started drinking and smoking again just to take the pressure off (don't worry we stopped again!). Despite knowing the old tagline "just relax and forget about it and it will all happen" with more than 12 months of having sex and hoping it would result in a baby (who were we fooling anyway?), it started feeling like a bit of a worry. We went to a fertility acupuncturist and took Chinese herbal medicine. We tried not to hate that we noticed every pregnant woman in existence.
After our first appointment with the IVF Doctor, we committed to a slow and easy start – sperm testing and a "flush" for me (something akin to a jump start – so they say). Our probability of falling pregnant naturally was 13%, not bad really, but still not happening. We discovered I had minor endometriosis, so I had a procedure to deal with that. Then we had another 6 months waiting to see if that helped. After 2.5 years of trying, we were ready to start our IVF journey. It was grueling and emotional – lots of blood tests and internals, counting follicles on a monitor, morning appointments, home hormone injections. Our first ICSI implantation did not take. We were gutted. We tried not to be. I had only one blastocyst waiting in the "wings" – in deep freeze. If this didn't work, round 2 was imminent. But to our utter delight, he held on and grew! When I was told my IVF pregnancy was now no different to any other natural one, all the emotional turmoil we had endured to get to that place melted away. We had 9 months of worrying ahead, but it was the same type of worry everyone else had – we were thrilled! Two and a bit years later, bub #2 came naturally on the first try! I guess my body knew exactly what to do.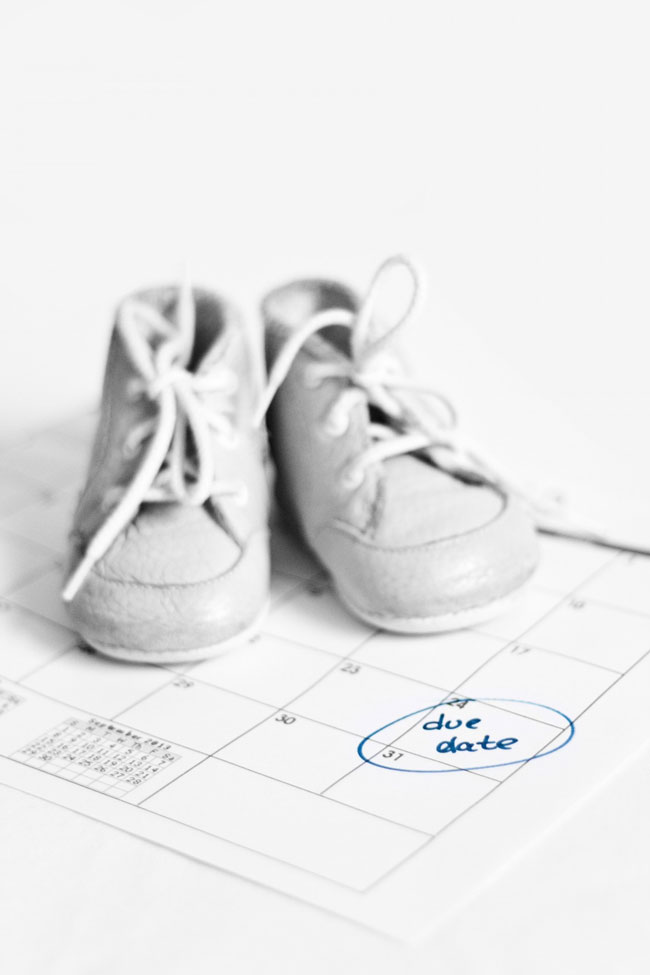 Krystal and James Mama and papa to Narayan, 10 months
We were not trying to have a baby when I found out I was pregnant with Narayan. Just three months earlier I had been told by my specialist that I would not be able to fall pregnant without IVF.
It was a shock to me, and also came with the news that I had severe and advanced endometriosis, even though I had no symptoms.It was discovered during surgery to remove a cyst which had only created a dull ache in my hip for a few weeks, which then became an intense stabbing pain while I was at work one day.
My specialist was lovely. She was warm and direct, and suggested that my fallopian tubes may have to be removed. I went home from the hospital groggy and in shock. When I woke the next day I decided I must have misunderstood, but at our next appointment she confirmed and I was able to see the photos.
When I look at Narayan sleeping I often think back to those photos and just feel confused. Grateful but confused. As I processed the news I would not be able to fall pregnant naturally, I also found myself questioning if I would ever have children as I was not sure IVF was a path I ever wanted to travel down. I decided not to opt for the surgery and my specialist and I created a three month plan after which we would check my system for improvements.
Researching all avenues of healing I discovered that endometriosis, on an energetic level, is thought to be caused by rejecting the feminine and soft side of our natures. Too much drive and not enough softness. I began incorporating affirmations for self acceptance into to my daily practice, and eased my yoga practice back. Instead of pushing my body through inversions and deep backbends I began to nourish it with more forward folds and supine poses.
Through the next two months I also went on an allergen free diet as Ayurveda attributed endometriosis to congestion in the body Through eating lighter and avoiding all dairy, gluten, soy and sugar I allowed my system to become calmer, and create more Agni (digestive fire).
I began incorporating affirmations for self acceptance into to my daily practice. As I began to soften and accept myself, everything around me also felt like it needed to shift. I started buying softer more feminine clothes, and removed so much from my wardrobe; remnants of my time working on the news floor.
While I didn't know it, within two months I was pregnant. When I first found out I was even more shocked that after the surgery and for the first trimester spent much of the time fearing that this pregnancy would be taken away from me. But he wasn't, and as the months passed I created a special bond with him through meditation. In June 2014 Narayan was born through natural, drug-free labour and has been a magical soul.
He is my miracle child.
This beautiful article along with many other PREMIUM articles are available in the full issue of the Special Orange Edition of Healthy Mama Magazine.
---