T
he quest for mindfulness is universal, regardless of whether or not it is part of a personal religious affiliation or tradition. We strive to be mindful of others, especially the ones we love, be they spouse, family member or friend. Often, our pursuit of mindfulness can become mired in the day to day demands of life especially if we unrealistically attempt to give to others but ignore ourselves.
This is where essential oils and mindfulness comes in. Certain essential oils feature aromas that pull our thoughts back to the mindfulness effort. A simple whiff of their calming, centering and balancing scent reminds us that it's not about the perfect relationship, the perfect body or the perfect job, but simply being perfectly mindful of ourselves and others.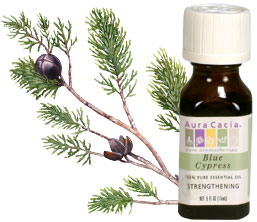 Bring a sense of balance to your pursuit of mindfulness with these essential oils and mantras (in full issue):
Texas Cedarwood
Aroma: Fresh, woody, oily, earthy
Benefits: Centering, grounding, meditative, stabilizing
Balsam Fir Needle
Aroma: Fresh, evergreen, sweet-resinous Benefits: Opening, clarifying, elevating
Blue Cypress
Aroma: Sweet-woody, calming
Benefits: Elevating, mind-opening, centering
Frankincense
Aroma: Soft-resinous, lemony balsamic Benefits: Meditative, elevating, calming
Myrrh
Aroma: Powdery, balsamic, resinous, earthy Benefits: Strengthening, galvanizing, meditative
Read the full article by Aura Cacia in Part 1 of the Purple Edition of Healthy Mama Magazine…available for FREE below…x
---
Enjoy Your Full FREE Subscription to Healthy Mama Magazine Today!
Join 1000's of mama's who are creating the best possible health for their families and their little happy souls.
[x_subscribe form="2864″]
OR