T
his may freak you out…but I ate these rice free sushi rolls for brunch! I drank a delicious green juice juice when I woke up but then was so excited to make these that I made them and ate a few straight away! And believe it or not, my son loves these too…especially with the garlic tahini sauce.
I don't have anything against rice. I'm Persian. It would be impossible to eliminate the somewhat addictive grain from our diets. And yes, I post loads of alternatives to grains here and in the magazine but you're allowed to enjoy all things in nature in moderation…eat the spectrum remember? 🙂
These rice-free sushi alternatives are super light, crunchy and oh so tasty. There are a heap of options for fillings and I've taken a pic of the ones we used but you can put any veggie you love in them..and even rice or another grain of your choice. All you gotta do is make 'em and enjoy 'em…x
Rice Free Sushi Rolls
3-4 sheets of seaweed sushi sheets
Finely sliced or grated fillings of choice, here are some ideas:
– carrots
– avocados
– sprouts
– cucumber
– celery
– lightly fried tofu in sweet chili & soy
Garlic Tahini Sauce
2 tablespoons organic hulled tahini
1 clove of garlic crushed
1/2 to 1 fresh organic lemon juiced
1-2 tablespoons of water or more for desired consistency
Lay a sushi sheet shiny side down.
Place filling options in middle of sheet, you'll get the hand of how much per roll after a few.
Drop a little bit of sauce on the end of the sheet so the sheet sticks when you roll.
Roll up tightly and cut into desired portion sizes and then EAT 🙂
Leave a few for later as the sushi sheet will soften as it absorbs the moisture from the veggies and will be easier to munch on.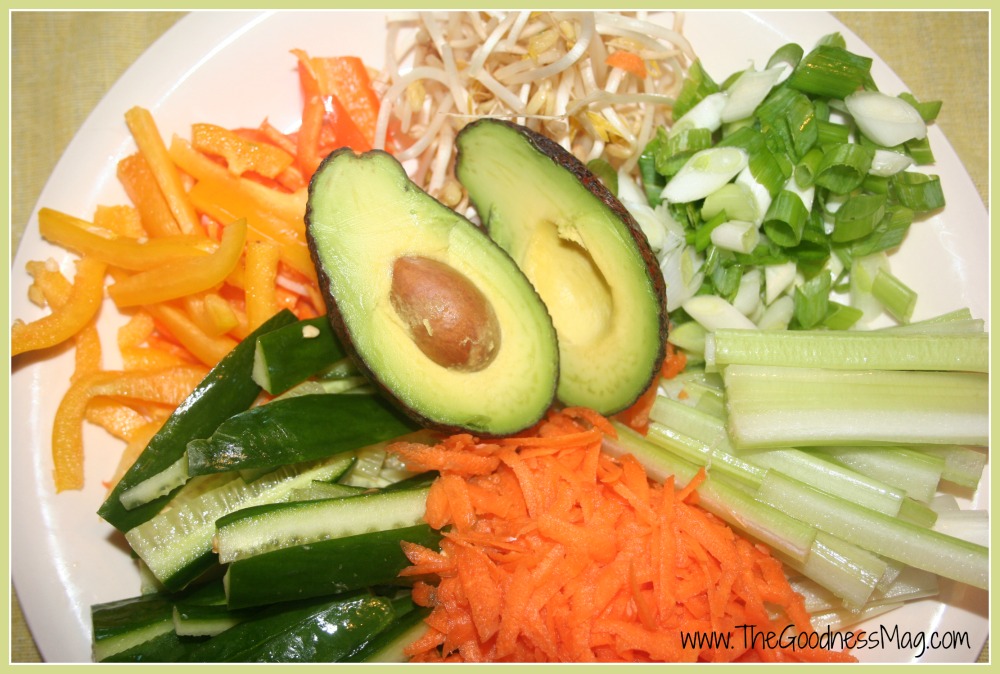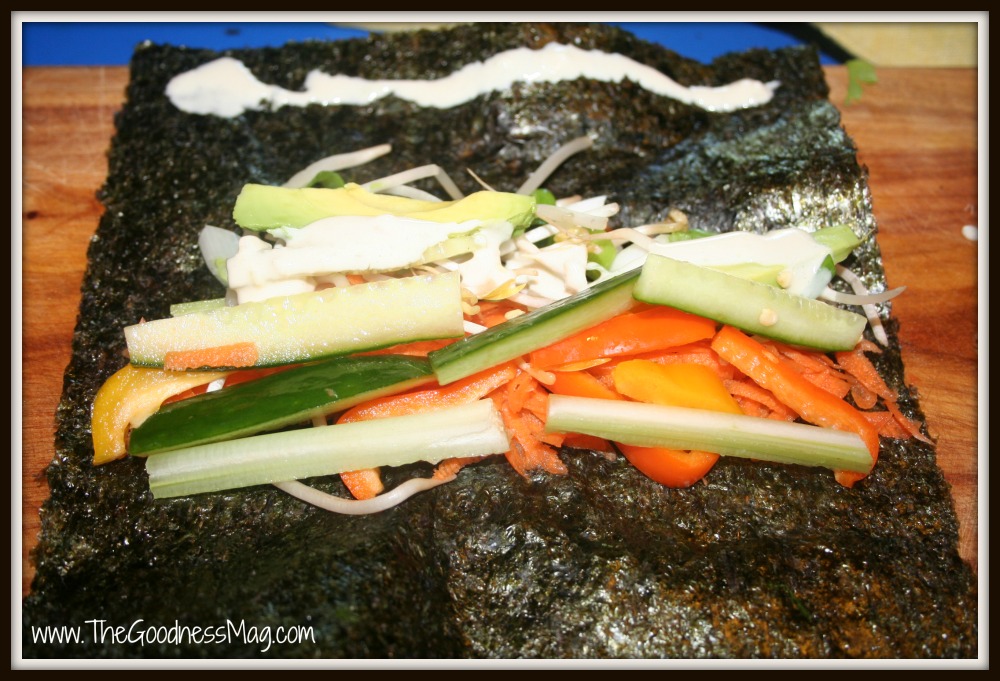 By Bamik H
---