Did you know that until the 16 century all carrots were purple! It wasn't until Dutch farmers started playing around with hybrids that the familiar orange ones we know and love became popular. Purple carrots contain all the goodness of their orange cousins plus the same antioxidant found in other purple foods like blueberries.
This sumptuous detox salad has all the good stuff to help cleanse your your liver and kidneys.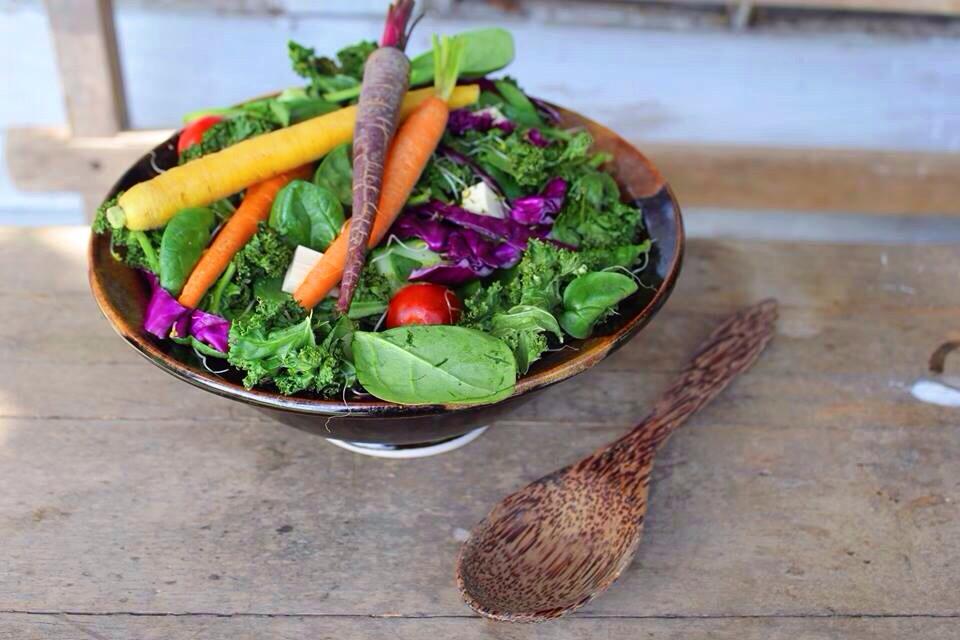 Kale and Pear Detox Salad
2 handfuls of organic kale
1/2 large cucumber, sliced
1/2 ripe avocado, sliced
1 tablespoon crushed walnuts
8 baby tomatoes
1.5 oz/50g Feta, sliced into bite sized cubes
1 pear, sliced
1/2 cup alfalfa sprouts
1/4 small red cabbage, chopped
3 baby carrots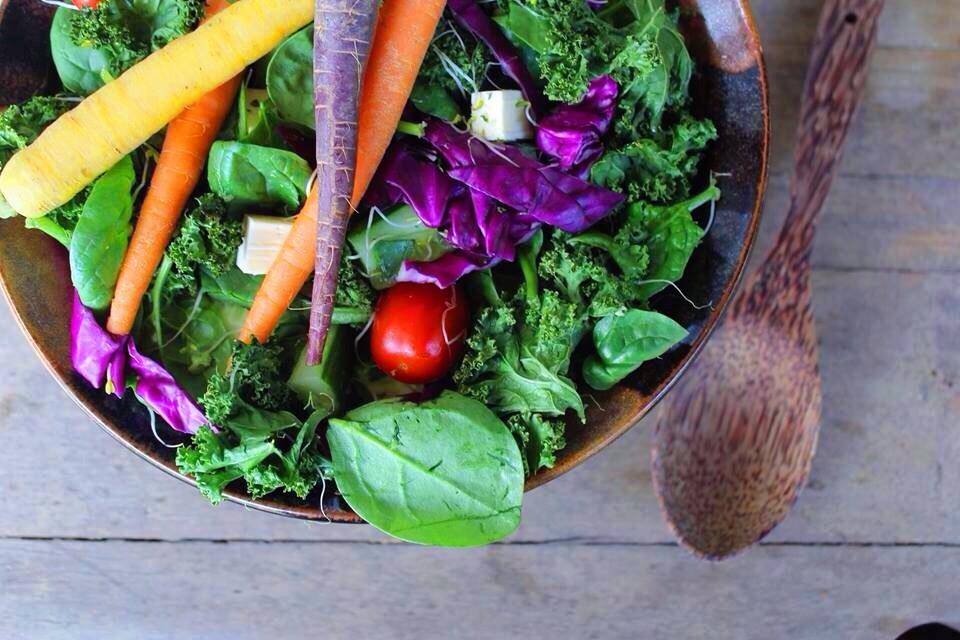 Dressed with the juice of an orange and a lemon this detox salad bowl is the perfect summer lunch or dinner side dish.
For more healthy and delicious recipes we love to eat head over to the latest issue of The Goodness Magazine.
---