T
his used to be my university diet staple many moons ago. Chili garlic edamame was a regular side order every time my friends and I would go to Wagamama when I lived in the UK and back home in Canberra. In fact, one friend in particular (Alex) had to order her own as she couldn't bare to share…that's how much we loved these:) And now that I live on the Sunshine Coast, there's no Wagamama, so I had to figure out how to make our own.
I didn't realise just how super simple it is to make chili garlic edamame…and I mean super duper simple…and to make it even better…it's one of my sons FAVORITE foods. If he's not well and has an appetite for next to nothing, he will most definitely eat these minus the chili of course! I did once accidentally give him chili and he made the strangest face…sort of the same face I make when I eat too much wasabi and he just went back for more!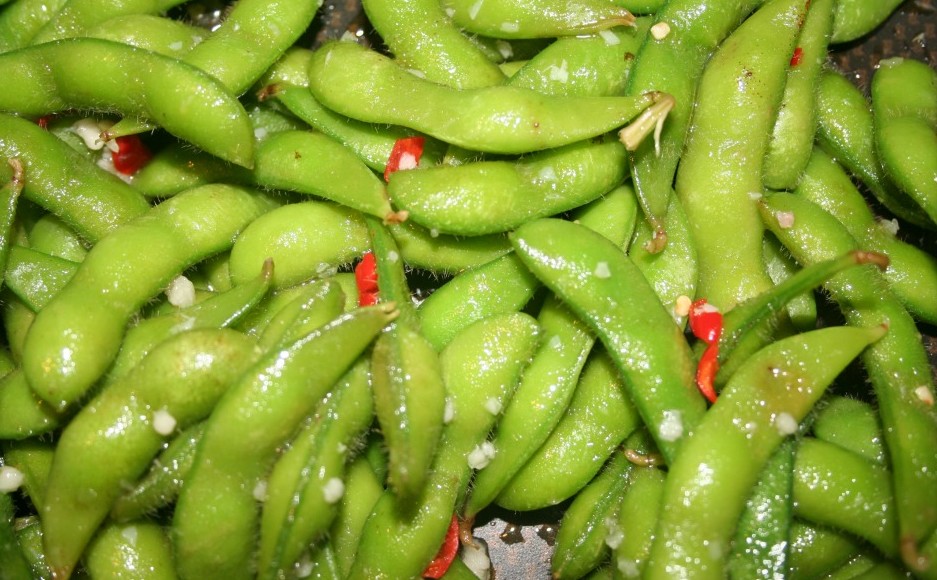 Chili Garlic Edamama Snack
1/2 pack of frozen soy beans (make sure they're non GMO and NO ADDED SALT) The salted ones taste terrible and make the edamame soft rather than crunchy
1 clove of garlic crushed
2 small chili's, seeds removed, finely chopped
a few tablespoons of virgin olive oil
Himalayan salt to taste
YUM!
Gently steam edamame – I like to do this first as I don't like to fry with olive oil. Don't boil as all the nutrients will be lost in the water.
Remove edamame from steamer when close to done, no frozen bits but still a bit cold
Place in fry pan with garlic and chili and tiny bit of olive oil and toss quickly on high heat for 20 seconds until heated through.
Serve with heaps more olive oil and Himalayan salt.
Note: Make sure you serve and eat your edamame hot but bright green and super crunchy…not soft and dark green. Oh my goodness…so amazingingly delicious…and I don't even know why…the crunch, the garlic, the chili and most importantly the freshly cracked salt…mmmmmm 🙂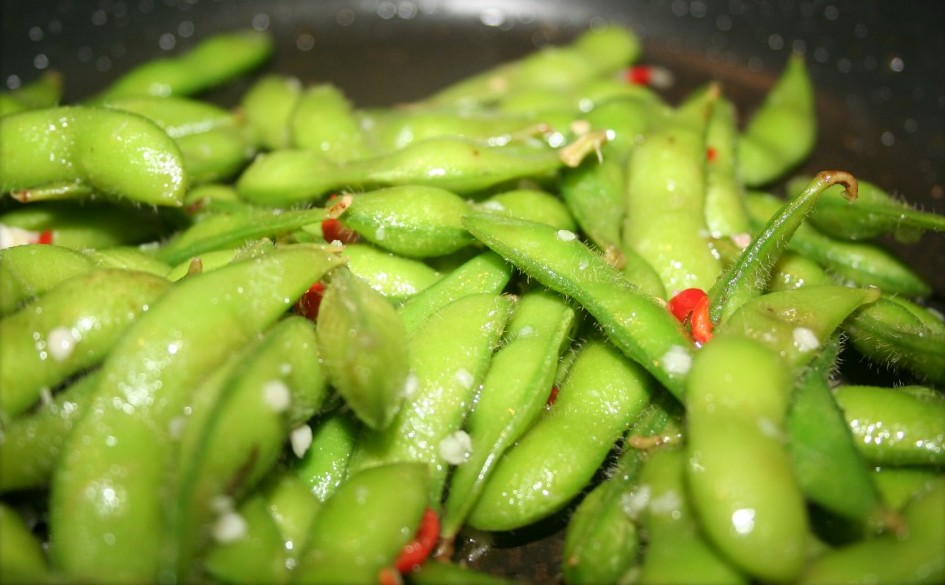 By Bamik H
---