Welcome to 2015 and VEGAN PANCAKES!
I know most people are thinking about resolutions and probably many of those are about being healthy and eating well and getting more exercise. And of course we totally support that which is why we are starting this year's blog with a post about Banoffee Vegan Pancakes (Ban = banana and offee = the toffee flavor which comes from Medjool dates…YUM!!).
Whoa! You're thinking, hey that's mean, that's not helping.
Okay, so maybe it's not exactly helping but the thing is these vegan banoffee pancakes are not BAD for you. They are deliciously good! Their main ingredients are buckwheat flour, banana and the milk of your choice. We are talking about a dose of New Year healthy indulgence with these beauties. I mean, just the words banoffee and pancakes put together is the best thing ever, throw in vegan and healthy, well…lets just get stuck in!
Check them out in the current issue along with loads more yummy love!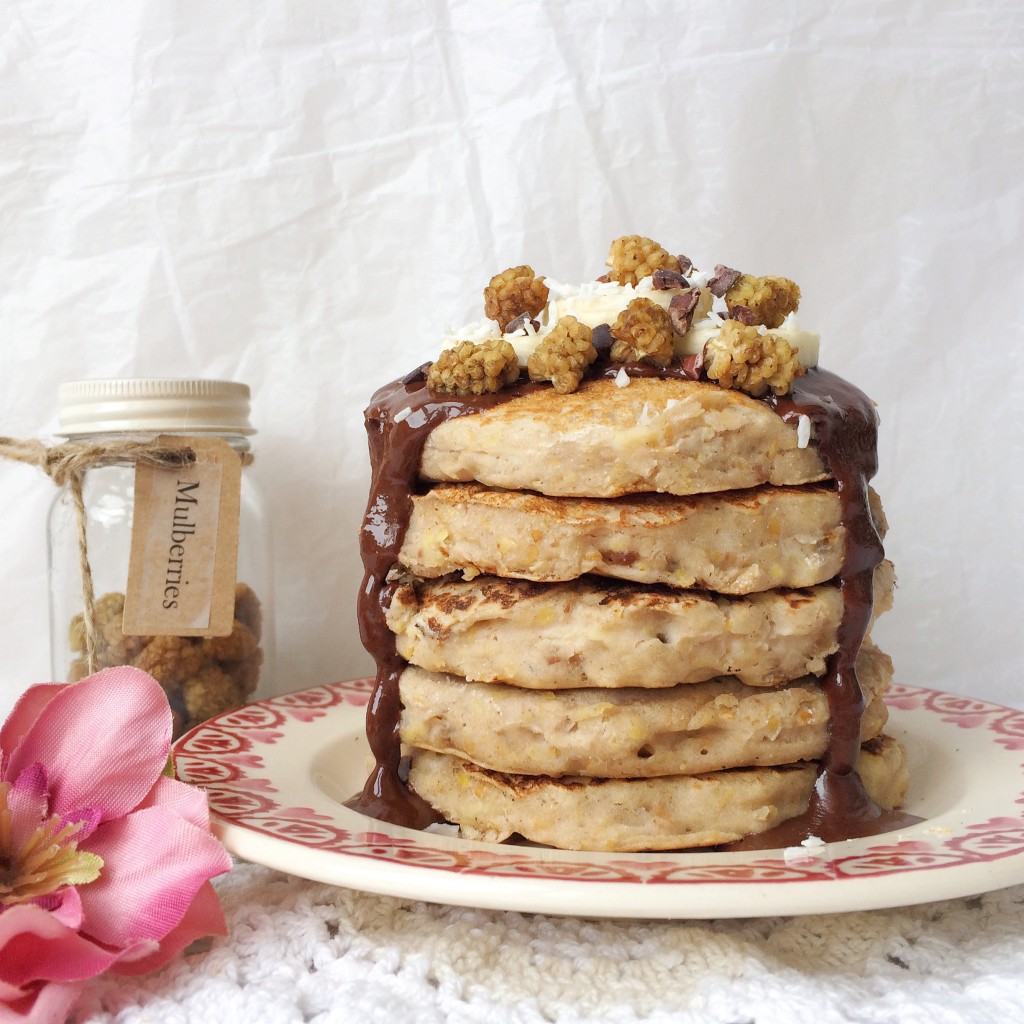 ---