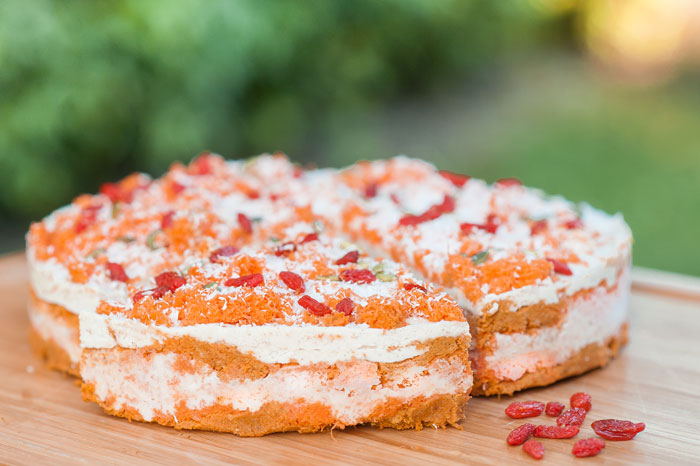 Raw, gluten free carrot cake…amazing – Healthy Mama Orange Edition
We've heard you loud and clear. You want gluten free, dairy free, nut free options. You want them to be easy and delicious. You want to cater not just for one intolerance or preference in the family. You want to cater to multiple. You want loads of allergy friendly recipes, yes?
Dad might be a sweet loving carnivore (but likes to claim Paleo). Mama might be a fit-in with everyone but prefer more veggies, less bread and gluten. Your son might be dairy intolerant and your daughter might be a new found vegan.
Whatever your situation, we add multiple substitutions to all recipes so you can make most recipes work for your families needs with just a few substitutions or additions.
Everyone is always asking about healthy pasta recipes but then they want them to be gluten free! Well, we've got options for you.
And especially when it comes to baking, we can give you egg alternatives (like flax eggs) or flour alternatives (like almond flour or buckwheat flour which despite it's name has nothing to do with wheat!) or sugar alternatives (like honey, coconut sugar, dates or others). And when it comes to healthy salad recipes, we have got SOOO many incredibly delicious salads that it's almost a sin to call it a salad…loaded with so much goodness and deliciousness, we give you plenty of options and protein alternatives to meat (like tofu, beans, sprouted beans, nuts and seeds).
I could go on, or you could just start chopping, blending, sauteing, freezing, baking and just plain EATING…or devouring as in many of our cases!
---
Subscribe to Healthy Mama Magazine Today!
Join 1000's of mama's who are creating the best possible health for their families and their little happy souls.